Message
Dear value customers and partners !
Fuji Vietnam Industrial Joint Stock Company, with more than 10 years of establishment and development, was created based on strong experiences and endless passion in steel structure of the Board of Directors members. In order to satify the growing demand for the design, construction and manufacture of structural steel from major foreign partners such as Japan, Korea, Taiwan, China etc., as well as the trend towards a new use of steel structure in contemporary architecture, the leaders had advocated towards new technologies, pioneering through joinventure with Japanese partners to create the best quality, most beautiful and most modern products.
Thanks to cooperation with Japanese partners, the application of modern and synchronous technologies of machines and equipment, from production to construction, and a strict management process by qualified managers and technicians being trained directly by the Japanese partners, Fuji Vietnam confidently provides to customers the products that ensure quality, on time and at the most economical price.
On behaft of the Board of Directors / Thay mặt Ban quản trị
Chairman/ Chủ tịch : Luong Truong Nam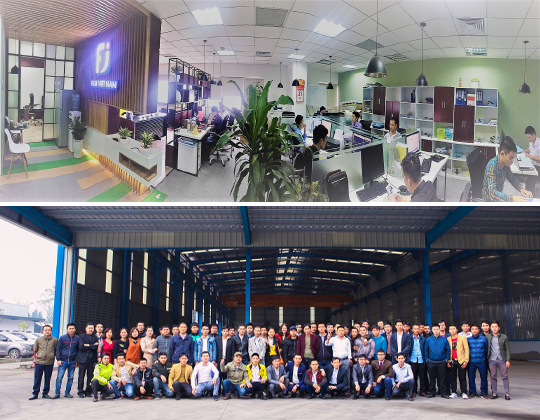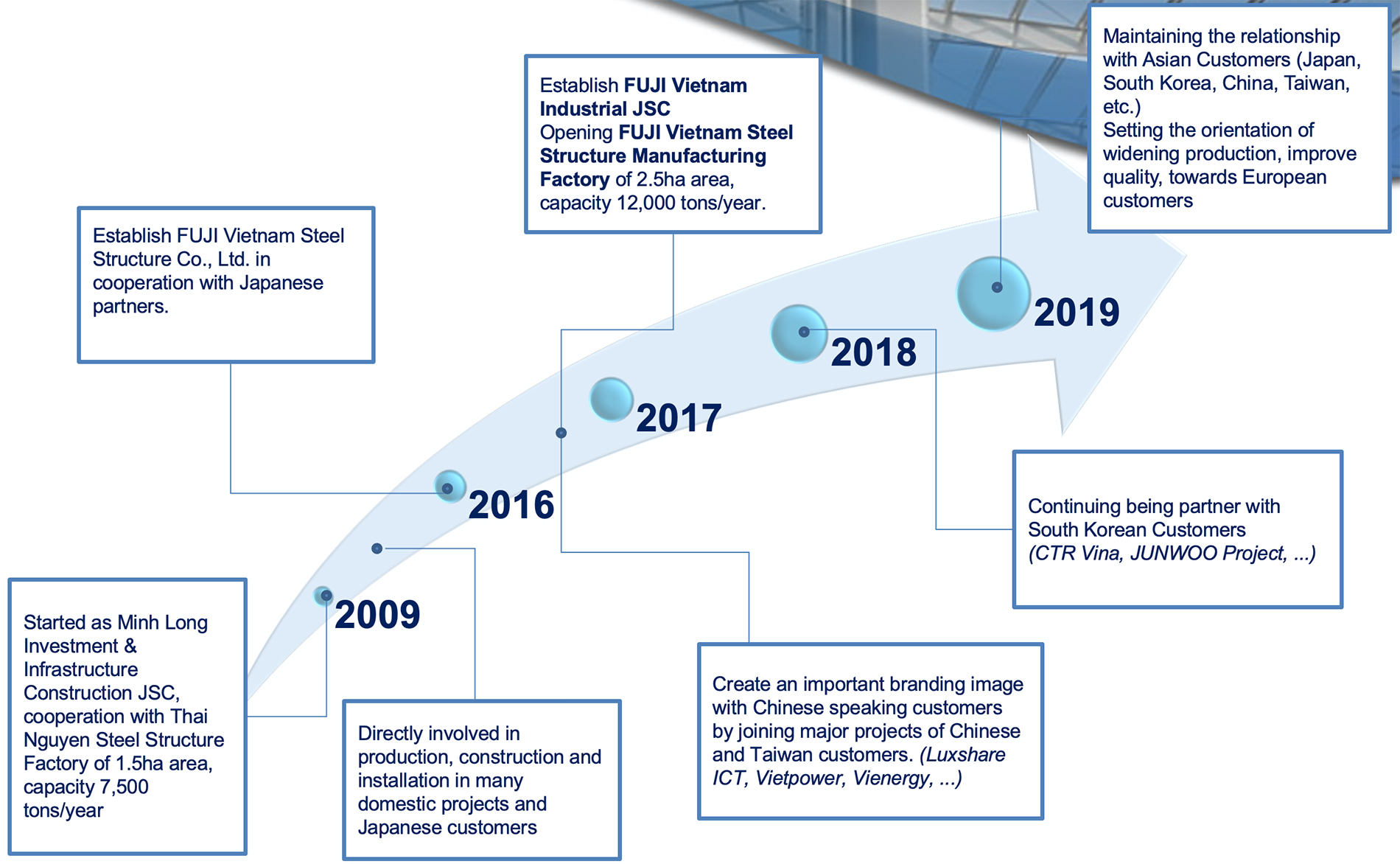 Business Operation Fields
Investment consulting, construction consulting, designing, budgeting and estimating industrial and civil works.

Construction supervision consulting; Construction investment consultancy, technology transfer for mechanical production and steel structure.

Architectural design, structural, electrical, drainage systems for industrial and civil constructions.

Construction of civil and industrial works.

Ground leveling, infrastructure construction.

Interior, exterior, landcape design and construction.

Manufacturing, processing and installing steel and mechanical structures: prefabricated steel buildings, combined steel beams, non-standard steel structures, high-voltage electric poles, television microwave columns, various types of cranes with every span.

Trading in mechanical products, roofing sheets, building materials.